ADDRESS:
4280 Oak Circle
Boca Raton, FL 33431
PHONE NUMBER:
561-368-5322
E-MAIL ADDRESS:
info@bocablinds.com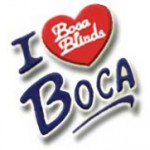 Windows, Blinds, Shades, and Shutters In Boca Raton, Florida
Are you currently in the market for window blinds, shades, and shutters in Boca Raton, Florida? If so, Boca Blinds has plenty of great options for you to check out. From wooden and faux wood window blinds to cellular and honeycomb window shades to gorgeous plantation shutters, you can find the right window treatments for your home at Boca Blinds.
Check Out the Window Coverings Available in Our Showroom
If you're looking for great window coverings for your home, we would love to have you come out to see what's in stock in our Boca Raton showroom right now. You can find a wide range of window treatments, including window blinds, window shades, window shutters, and more. We have something for almost any budget and can find window coverings that will fit the look and feel of your home once they're put into place.
Schedule an In-Home Consultation With Us Today
The best way to track down the right window treatments in Boca Raton is by scheduling an in-home consultation with Boca Blinds. We'll walk you through the different window coverings that we carry and help you choose between window blinds, window shades, and window shutters. We'll also set you up with an estimate so that you'll have everything you'll need to make an informed decision as far as which window treatments to buy.
Call Boca Blinds at 561-368-5322 to learn more about our window blinds, shades, and shutters
in Boca Raton, Florida.